Residential Services
Security is a family matter
Binkley Alarm's team of professionals can help you put together a system that is right for you and your family's needs. We will look at how you will use your alarm and review your home to identify any special needs. We install not only security but we can also install fire detection, panic alarms, water sensors, temp sensors, video and much more.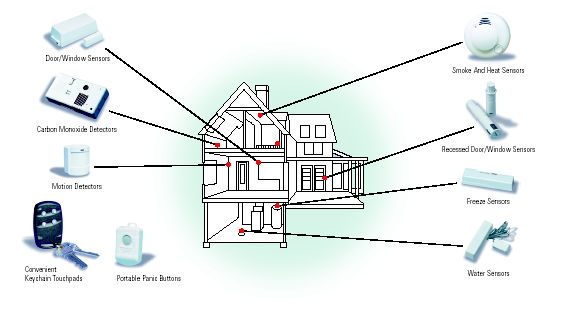 Life Safety
Residential Video
Medical Systems
Life Safety
The safety of you and your family is #1. When installing a security alarm system make sure to talk to your sales representative about smoke sensors, carbon monoxide sensors and panic devices to ensure the highest level of safety for your family.

Residential Video
We have multiple options for residential video systems. From a basic cameras you can view on your TV to a interactive system that will send images to our monitoring facility that can also be emailed to you at home or work so you always know the state of your home.

Medical Alert Systems
Copy these Hot Topic Tables and use them to set off important announcements or news Click in the title area and go to Table > Select > Table, then go to Edit > Copy. Edit > Paste to place a new info box within your page. Click here for product literature